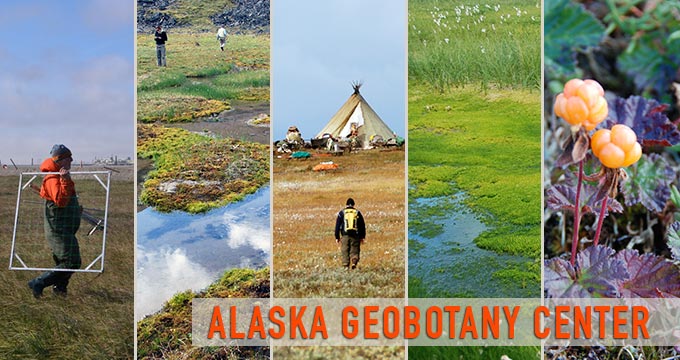 Mission of the Arctic Geobotany Center
Explore and understand Arctic geobotanical relationships and dynamics at local to global scales;
Investigate Arctic land-use and conservation issues through interdisciplinary collaboration;
Educate and train students in Arctic vegetation field skills and analysis;
Disseminate information about our research to educators, students, scientists and the general public.
Recent AGC Publications
Rapid Arctic Transitions due to Infrastructure and Climate (RATIC): A contribution to ICARP III July 2015 - The Rapid Arctic Transitions due to Infrastructure and Climate (RATIC) initiative is a forum for developing and sharing new ideas and methods to facilitate the best practices for assessing, responding to, and adaptively managing the cumulative effects of Arctic infrastructure and climate change. This white paper is provided as input to the Third International Conference on Arctic Research Planning (ICARP III). Read the report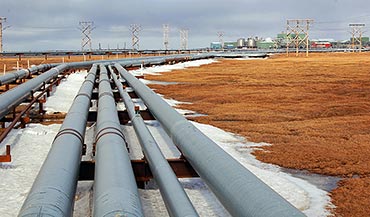 Landscape and Permafrost Changes in the Prudhoe Bay Oilfield: Nov 2014 - Forty-six years after the discovery of oil at Prudhoe Bay, we are still learning about the ecological consequences of large-scale infrastructure expansion and the impacts of climate change in ice-rich permafrost environments. The Alaska Geobotany Center's new publication documents the most recent assessment of the long-term effects of oilfield roads on landcover and permafrost. Read the report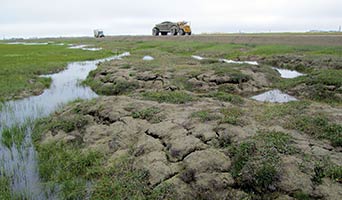 Data from the 2014 Field Season: Infrastructure-Thermokarst-Soil-Vegetation Interactions at Lake Colleen Site A, Prudhoe Bay, Alaska. Read the report | Download data
More Publications by AGC Researchers
Walker, D.A., Daniëls, F.J.A., Alsos, I., Bhatt, U.S., Breen, A.L., Buchhorn, M., Bültmann, H., Druckenmiller, L.A., Edwards, M.E., Ehrich, D., Epstein, H.E., Gould, W.A., Ims, R.A., Meltofte, H., Raynolds, M.K., Sibik, J., Talbot, S.S. and Webber, P.J. 2016. Circumpolar arctic vegetation: A hierarchic review and roadmap toward an internationally consistent approach to survey, archive and classify tundra plot data. Environmental Research Letters, 11(5), 055005. doi:10.1088/1748-9326/11/5/055005
Bratsch, S.N., Epstein, H.E., Buchhorn, M. and Walker, D.A. 2016. Differentiating among Four Arctic Tundra Plant Communities at Ivotuk, Alaska Using Field Spectroscopy. Remote Sensing, 8(1), 51. doi:10.3390/rs8010051
Raynolds, M.K. et al. 2015. Warming, Sheep and Volcanoes: Land Cover Changes in Iceland Evident in Satellite NDVI Trends. Remote Sensing, 7(8):9492-9506. doi:10.3390/rs70809492
Breen, A.L. et al. 2014. Ecology and Evolution of Plants in Arctic and Alpine Environments. In: N. Rajakaruna, R.S. Boyd and T.B. Harris, eds. Plant Ecology and Evolution in Harsh Environments. New York: Nova Science Publishers. pp. 149-178.
Recent Workshops
RATIC Workshop and Topical Sessions in Ottawa, Ontario, 8-12 December, 2014
ArcticBiomass Workshop in Fairbanks, Alaska, 2-3 September, 2014